Asmita Singh
Client Experience Manager
"I am thankful for the opportunity to make people feel valued, and to make sure they have the most awesome experience possible. I love being able to grow as an individual and learn how to give more to others without expecting anything in return. Client service to me is a spiritual practice more than anything else!"
Asmita joined IMS in 2005 as a Client Service Associate bringing in more than 16 years of key experience to the role from prior positions held in Client Service and Management. She leads the dynamic client service team at IMS, ensuring clients are delivered with the highest level of quality
and professionalism. Asmita strives to build trust and long term relationships with IMS clients.
Asmita's previous roles prior to joining IMS positioned her well to foster a service-oriented environment with emphasis on quality, accountability and teamwork. She has managed and led client service team as an Operations and Client Service Manager at Columbia Bank. She also worked as a Branch Office Administrator at Edward Jones helping financial advisors develop client relationships. She earned her Bachelors degree in Finance from Caplan University.
Fun fact: Asmita grew up in Fiji Islands and enjoys cooking Indian and island fusion dishes. She enjoys spending time with her husband and daughter. In her free time she enjoys hiking, reading and volunteering at her church. She is an animal lover and is a pet parent to Lucy the Havanese.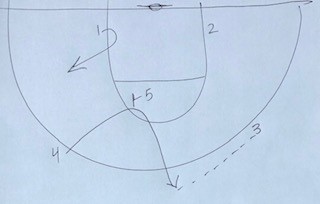 Hire a Coach or Go it Alone? Note: There are many ways to describe someone running your life's hard-earned savings. Whatever you call it [financial...
read more
Schedule a Free Consultation
Once we understand the combination of You + Your Money, 
we'll tailor a plan to meet your needs.