Nonprofits
Building Wealth Wisely for Pacific Northwest Nonprofit Organizations
Guiding successful nonprofits and families through tough financial problems is an enormous privilege. It is rewarding to liberate clients from the burden and stress of protecting and growing wealth.
Paying It Forward
Your nonprofit niche is making a difference in our community. Our niche is helping successful nonprofits like you. The hard work required to build relationships with donors and stakeholders that enabled your organization's financial success isn't lost on us. Our investment expertise builds on your hard work and prudently manages those donor dollars. In turn you are freed up to focus on deepening your community impact. We have worked with 501(c)3 nonprofits, endowments, and foundations for more than 20 years, and we are privileged to be a partner with so many successful nonprofits. Your mission connects the past, present, and future generations of those that live, work, and play in the Pacific Northwest.
Aligned Values
We partner with nonprofits who share our commitment to improving education, affordable housing, children's needs, and the environment. When managing your funds, we also align your portfolio positions with your organization's values to maintain a conflict-free atmosphere to encourage future shareholder donations and contributions. We build a spirit of partnership with our nonprofit clients that goes beyond developing a portfolio strategy. We avoid financial jargon and focus on what matters most: YOUR MISSION.
Nonprofit Board & Leadership Development
IMS is your trusted nonprofit investment advisor who will help answer the tough questions.
When you sit on a philanthropic board, you share a personal fiduciary responsibility for protecting the assets and investments of the nonprofit you represent. Hiring an expert financial partner reduces your personal exposure while protecting and growing your organization's assets.
You do a lot with a little, and we want to help. Our nonprofit investment team knows the best practices of board development and hosts complementary events for your leadership team to receive first hand knowledge of how they can best guide your organization. We guide your guides.
Your small and mighty staff works hard raising money, writing grants, hosting events, recruiting board members, and finding strategic partners. When you are ready to talk with a partner that will guide your nonprofit leadership team on financial matters, we stand ready to help. To have a complimentary analysis of the true fees your nonprofit is currently paying, or just to have a second set of honest eyes on your nonprofit's financial big picture, contact us!
Our Nonprofit Process
IMS has built a unique process with your nonprofit in mind. Our proprietary process is designed to provide transparency and help reduce the fiduciary risk of your leadership team. The origins of IMS's process comes from decades of service on nonprofit boards and from working with best practices from some of the leading nonprofits in the Pacific Northwest. Below are a few elements of our proprietary process:
One-Page Fiduciary Risk Dashboard produced several times per year, designed to mitigate risk in the following six areas:
– Performance
– Investment Fees
– Spending Policy Compliance
– Asset Allocation Policy Adherence
– Compliance with Asset Restrictions
– Adequate Liquidity Management
Service and Risk Management Calendar
Transparent Investment Cost and Expense Analysis
Spending Policy Analysis
Investment Policy Statement creation and periodic review
Schedule a Free Consultation
Once we understand the combination of You + Your Money, 
we'll tailor a plan to meet your needs.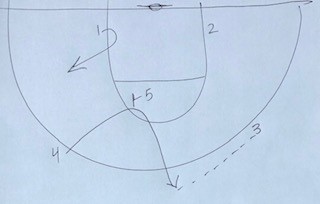 Hire a Coach or Go it Alone? Note: There are many ways to describe someone running your life's hard-earned savings. Whatever you call it [financial...
read more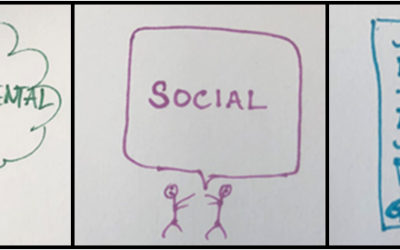 Your nonprofit stands for certain core values and does not put a flag up in others. It's one of the critical reasons why so many donors contribute...
read more