"Guiding successful nonprofits and families through tough financial problems is an enormous privilege. It is rewarding to liberate clients from the burden and stress of protecting and growing wealth. I get tremendous joy helping clients create peace of mind so they can focus on what matters most to them."
Chris is the President at IMS Capital Management. His duties also include portfolio management and wealth strategy development for our successful families and nonprofit clients. Prior to joining IMS, Chris worked as a portfolio manager for West Coast Trust, an affiliate of Columbia State Bank, where he developed a low turnover, concentrated equity strategy. 
Chris has more than 14 years of equity research and portfolio management experience. After receiving his B.A. in Business Administration from Concordia University, he completed his MBA in Finance and JD from Willamette University. He is a member of the Oregon State Bar. He has served as an adjunct professor at Concordia University and currently teaches part-time at Washington State University-Vancouver and Willamette University's Graduate School of Business. He serves on several nonprofit boards and foundations and cares deeply about advocating issues surrounding education, affordable housing, children and the environment. Chris speaks regularly to students, community groups and associations on investment, economics, business ethics and personal finance topics.
Chris's Volunteer and Community Involvement:
Oregon Community Foundation – Investment and Audit Committee (current)
Washington State University Vancouver – Adjunct Professor
Willamette University – Adjunct Professor
United Way of the Columbia-Willamette – Planned Giving Advisory Council Chair (current)
Foundation for Vancouver Public Schools – Finance Chair (current)
Concordia University – Leadership in Education Awards Committee (current)
Dorothy and Robert Ryan Charitable Foundation – Board Member (past)
Classroom Law Project – Board Member (past)
Fun Fact: Chris enjoys traveling with his wife and daughter. He loves to hunt for and drink rare whiskeys and Chinese teas. (He loves the smell of coffee, but can't stand the taste!) Chris's family are true sports fanatics and have traveled the country and world to attend sporting events. He is also known to shop online. A lot.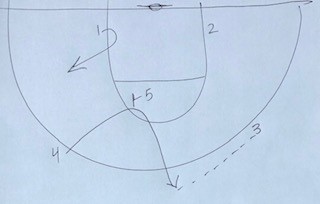 Hire a Coach or Go it Alone? Note: There are many ways to describe someone running your life's hard-earned savings. Whatever you call it [financial...
read more
Schedule a Free Consultation
Once we understand the combination of You + Your Money, 
we'll tailor a plan to meet your needs.