Carl Marker
CEO & Founder
"I have an innate ability to observe data and know when to strike. Good timing and a healthy amount of patience has been a powerful combination for our clients. Investing is a lot like kayaking a river – you have to choose the right line and commit to it. I am honored when clients trust me to be the captain of their financial journey."
Carl is the Founder, Chairman, CEO and Chief Investment Officer at IMS Capital Management. He has more than 30 years experience as a professional money manager. He has managed the IMS family of funds since their inception in 1996. Carl earned his B.S. degree from the University of Oregon. He double majored in Computer Science and Psychology which helps him understand both investors and the markets. Prior to founding IMS Capital Management in 1988, he worked as a financial systems analyst for subsidiaries of General Motors and Mercedes-Benz. His success with the IMS Funds and portfolio management has led to many national media appearances.
Carl has appeared in the following publications:
Forbes
The Wall Street Journal
Business Week
Kiplinger's Personal Finance
SmartMoney
Investor's Business Daily
USA Today
Barron's
New York Times
And several national business television programs including Bloomberg TV, CNBC, Serious Money and The Nightly Business Report.
Volunteer and Community Involvement:
Portland Society of Chartered Financial Analysts – Member (current)
New Hope Community Church – Board Member (former), Ministry Leader (current)
Food for the Hungry – Sponsor
Wycliffe Associates – Advisory Board Member (current) and Sponsor
Cowboys With a Mission – Sponsor
Fun Fact: Carl is reserved at work, but an outdoor extreme sports enthusiast outside the office! He has navigated white water rivers in Chile, New Zealand, Canada, Panama, Hong Kong, Alaska, Costa Rica, Africa and Argentina. He manages multiple real estate projects, and he enjoys the design and visionary aspects of creating unique properties. He spends time with those he loves, and credits much of his success to leading a balanced lifestyle of faith, family, fitness, friends and financial interests.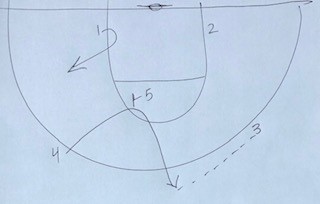 Hire a Coach or Go it Alone? Note: There are many ways to describe someone running your life's heard-earned savings. Whatever you call it [financial...
read more
Schedule a Free Consultation
Once we understand the combination of You + Your Money, 
we'll tailor a plan to meet your needs.