Adam Gladstone, CFA
Director of Operations/Technology and Trading
"I like it when things run well as planned. Our clients can rest easy knowing we have systems in place that safeguard their data, allowing us to provide excellent service and exceed expectations managing their most valuable assets."
Adam is the Director of Operations/Technology and Trading at IMS Capital Management. He is also responsible for creating and managing automated processes within our firm. Prior to joining IMS, he worked as a Finance Associate for Sirios Capital Management, LP, a multi-strategy equity hedge fund firm located in Boston, MA. There he was tasked with managing firm operations, accounting and performance reporting functions.
Adam has seven years of investment management operations and accounting experience. Prior to Sirios, Adam performed the functions of Controller and Operations Associate at Gracie Asset Management, a long/short multi-strategy credit hedge fund firm located in New York. After receiving his B.S. in Business Administration from William Paterson University, he completed his MBA in Investment Management from Pace University. Adam Gladstone is a CFA charterholder.
Fun Fact: Adam is a get-it-done kind of guy! Within one year, Adam implemented new software, launched the IMS mobile app and the online client portal, which allows IMS clients to have immediate online access to their financial data. Adam enjoys travel and actually married his wife in Sweden. This past year they welcomed a daughter to their family.  A little known fact about Adam is that he loves dogs and is a very disciplined dog trainer. He has one Belgian Malinois and is in the process of acquiring a second one from Europe.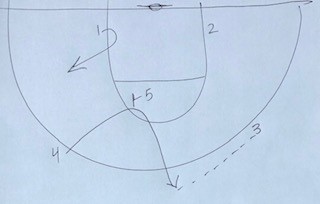 Hire a Coach or Go it Alone? Note: There are many ways to describe someone running your life's hard-earned savings. Whatever you call it [financial...
read more
Schedule a Free Consultation
Once we understand the combination of You + Your Money, 
we'll tailor a plan to meet your needs.