Laurie Fowlkes
Marketing / Client Experience
"I am a relationship builder. People are my currency. There is no greater joy than to link people who don't yet know each other – but should – with each other, and to see them both thrive as a result of my introduction. In a tech-heavy world, I believe we are all meant to live an abundant life filled with true connections and conversations."
Laurie was the Development Director at Portland Christian Schools (PCS) for many years. Her affiliation within the nonprofit space gives her an intimate knowledge of how important it is to raise money to provide programs and services to those who need it most. Providing philanthropic
organizations with a trusted resource like IMS to help manage their donor funds fuels her passion.
Prior to working at PCS, Laurie was the Director of Marketing of an international apparel trade show. Her global travels provided her with a rich knowledge of how familial business wealth is transferred from one generation to the next.
Laurie's Community Involvement:
WSU Athletics Columbia River Cougar Club – Board Member
National Night Out – Volunteer
PDX Voices – Board Member, VP of Marketing
Fun Fact: Laurie is a die-hard WSU alumni and loves to support the Cougs! She is a hostess-with-the-mostest and is the first to open her doors to football parties and neighborhood gatherings. She and her husband have three daughters and shuttle them between school, sports, and musical interests. In her spare time, she can be seen on stage singing mixed barbershop harmony with PDX Voices.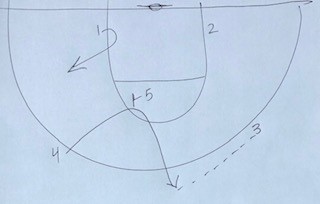 Hire a Coach or Go it Alone? Note: There are many ways to describe someone running your life's hard-earned savings. Whatever you call it [financial...
read more
Schedule a Free Consultation
Once we understand the combination of You + Your Money, 
we'll tailor a plan to meet your needs.