WHO WE HELP
We are experts at managing wealth, building relationships and guiding you to your desired financial goals.

Lead in statement here, something aspirational and customer focused.
You worked hard to accumulate assets. We continue to protect and grow it. And we'll openly share data most advisors keep as insider knowledge. We don't have product requirements or compensation arrangements that prohibit us from doing our very best with managing your wealth.
You have peace of mind knowing we are doing our job of watching your money while you are out soaking in/up/enjoyinglife.
Once we understand the combination of You + Your Money, then and only then can we tailor a plan to meet your needs.
At IMS, we take the time to know You
Your dreams
Your goals
Your plans
We also take the time to know your Money
Are you in a growth phase of trying to collect it?
Are you in a distribution stage of life?
Are you looking for ways to protect or grow funds for your business or nonprofit?
Are you ready to get started? (Needs better headline)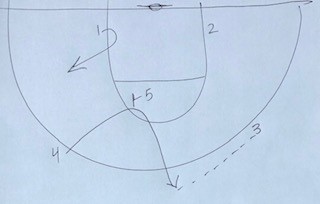 Hire a Coach or Go it Alone? Note: There are many ways to describe someone running your life's hard-earned savings. Whatever you call it [financial advisor, wealth planner, money manager, broker], we believe that person should be a financial coach focused on...
*All of the investment advisors at IMS Capital Management are ​Fiduciary Financial Advisors​... meaning we have your best interests at heart when managing your money. We do not have conflicts of interest, and are not incentivized to sell products you don't need. When you work with our IMS team, you work with products and recommendations that are truly right for you. You benefit from the transparency of a relationship bound to a higher standard.